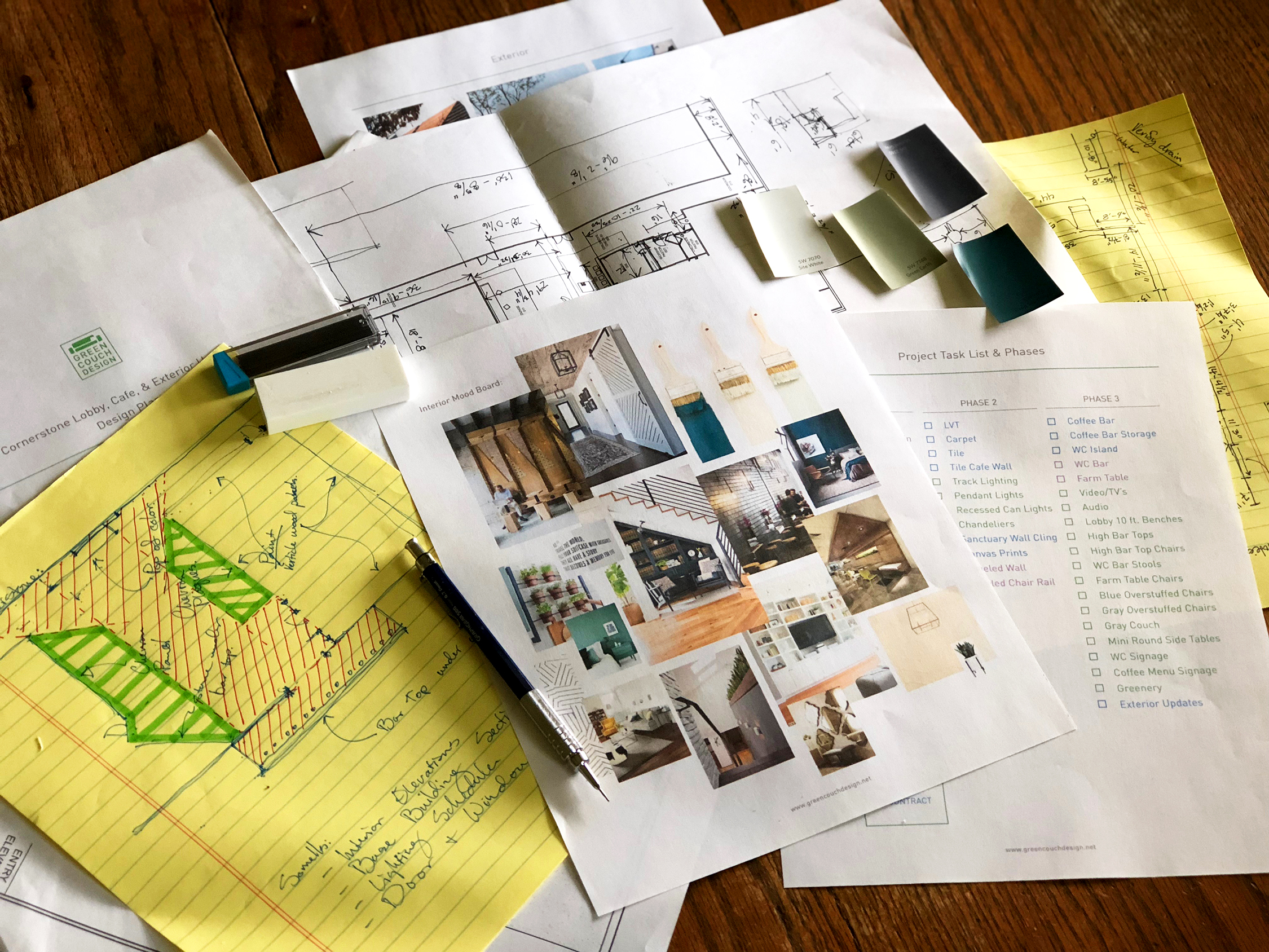 "Green Couch Design exceeded our every expectation!
We needed help with a major renovation and expansion of our lobby area. Our desire was to create an environment that would be welcoming and inviting to encourage people to not just walk through but rather linger and create community. We love seeing our congregation feel so comfortable and enjoying the new space. Cale and Meg sat down with us and listened to our overall vision and desire for the spaces and then brought us such creative ideas. They provided a clear picture of what the finished area would look and feel like. Green Couch's ability to approach our project with a budget conscious mindset was a huge blessing. When you are dealing with a remodel of our size, you have a wide range of questions, voices, and opinions. It was a weight off of my shoulders to be able to confidently say; 'Although we appreciate your input, we are relying on our very capable design team to make the final decisions.
We have been utilizing this space for a several months now and I still hear people rave about it. I can't take credit for the finished project but rather enthusiastically recommend and give kudos to Green Couch Design who brought our vision and desire to fulfillment."
- Carol Mckey // Pastor